Our Philosphy on Website Design
Here at Oak and Feather Design we believe that websites should be simple yet elegant, informative yet concise, and expansive yet easy to navigate. Although we certainly use the latest techniques in building your website, we do not let programs do the work for us. We write the code for your webpages by hand, resulting in a clean and easy to update product. Not only can we help you make your website look the way you want, but we can help you organize and deliver the information on your site in an efficient manner.
For more information about how we can craft your website, contact us at oakandfeather@gmail.com
Samples of Our Work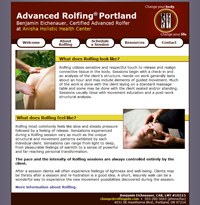 This is a small health service business. The website allows links to online scheduling, takes payments, and shows the office location on Google Maps.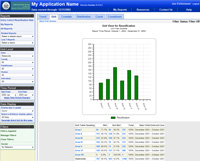 This is the front-end of a web software reporting system (sorry, no link is provided as it requires a password to login). The website is designed to maximize efficiency in accessing various reports, uses tabs to distinguish the reports, and a control panel with toolboxes to edit the selected report.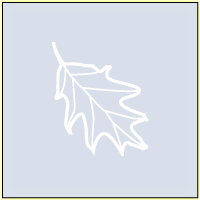 This could be your website - whether it is for your small business, non-profit organization, or your own personal blog.